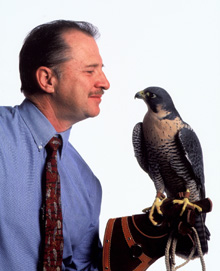 "Mr. Richard Jones was an outstanding student and practitioner of the veterinary arts of diagnosis, anesthesia, and surgery while conducting a residency under my supervision at The Raptor Center at the University of Minnesota in Saint Paul, Minnesota. Blending an unbridled passion for birds of all types (and especially raptors) along with his skills as a falconer and the tempering experiences of working in mixed animal practice in the UK before taking up his residency.
Mr. Jones still stands as one of the most unique and capable veterinary professionals to have passed through our program. While with us, he participated in and expertly supervised the care of hundreds of wild and domestically held raptors, ranging from complex medical cases to difficult orthopaedic cases. He has excellent fundamental knowledge as well as great practical experience that would make him an automatic first choice for anyone seeking health care for a high performing falconry bird or a cherished psittacine pet."
Patrick T. Redig DVM, PhD
(Professor, Founder and Director Emeritus of The Raptor Center at the University of Minnesota).
---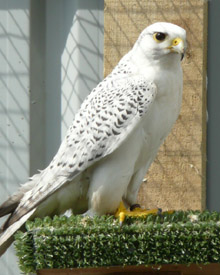 Over the years both home and abroad, we have had the pleasure of working with many, world class avian vets; in comparison Richard and Carli's practice is as good as it gets. Like all great vets Richard holds the constant desire to learn and approaches all new cases with an open mind. Combining a great depth of knowledge, experience and state of the art facilities, plus a very warm and welcoming attitude puts this practice on a higher plane.
We have experienced some complex cases, and the very best advice, treatment and communication has been obtained every time. They offer the very best service and we cannot give a high enough recommendation for Avian Veterinary Services.
Peter Gill & Richard Hill (Falcon Mews Ltd)
---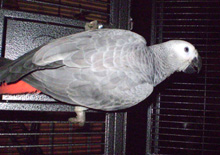 "We wish to write a few words to anyone out there looking for a vet, a special kind of vet who deals with BIRD/PARROT medicine. You cannot walk into any vet with a poorly bird or parrot, specialist training is needed. We have three parrots, an African grey and two smaller parrots. We have been very fortunate because we found Mr. Richard Jones who has been our parrot doctor for quite a few years, since we got our first African grey. We have always received first class attention and care for our parrots from Mr. Jones. He is a vet with a true passion for birds and parrots, trust us your feathered friend will be in the best possible hands."
Mr. & Mrs Kershaw, Crewe
---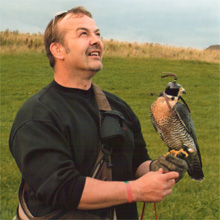 "As a falconer, it is of paramount importance to me that I find a veterinary surgeon who considers each consultation as a two-way communication. Falconers know their hawks better than anyone, and we have to feel that we are leaving our charges in safe hands! In this regard, Richard's personal expertise and open manner mark him out from the crowd."
Phil Myers
---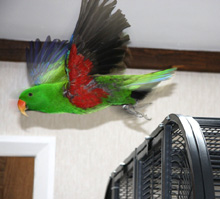 As the owners of a relatively large and varied collection of birds, it is vital that we have access to the best Avian Veterinary care. This we have found in AVS. What we like about AVS is the perfect balance of professionalism, care and the atmosphere in which this is provided. When we take our birds to them, we know they will be getting the very best treatment using the latest equipment given by caring experts. Time is taken to ensure we understand any diagnosis of the bird's problem and any treatment required, they are prepared to actively involve us in all the decisions. We have found the service given at AVS second to none and would thoroughly recommend them.
Nic & Andy Gilbert
---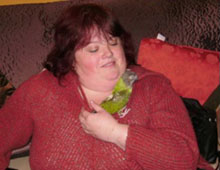 "Charlie (a Senegal parrot) first became ill at 4 years of age and we were very lucky to have been referred to Richard who saved Charlie's life on this and several other occasions in the following months. Diagnosing Charlie's condition proved to be extremely difficult and Richard spent a considerable amount of both his personal and professional time researching his illness. Finally Charlie was diagnosed as having immune mediated haemolytic anaemia. Richard went on to successfully treat Charlie and was always there when we needed him, either at the end of the phone or in person, nothing was too much for him. Charlie still occasionally has a severe attack of the illness but thanks to Richard he can now be treated."
Sarah Capper, North Wales
---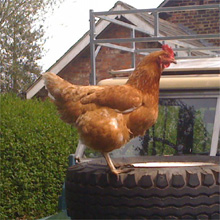 "Those of you who know anything about chooks will know that ex battery hens need a little bit of special support both emotionally and physically. Finding a vet that understands this is challenging in the least!
Nevertheless having adopted our feathery little beauties several years ago you soon come to understand when things aren't quite right with them. Enter stage left Richard and Carli, our heros!
From giving Winnie a chicken beak manicure, treating worms and parasites, to spaying our beautiful old girl Dusty. Nothing is too much trouble for these pair of highly talented and devoted individuals. We cannot recommend highly enough this very special veterinary hospital and the care they give to their feathery patients. The highest of accolades should be awarded to both of them for their patience, medical abilities and empathy. I do have one complaint though… I wish you treated cats and dogs also!"
Steve and Sharon Saberi + 9 chooks