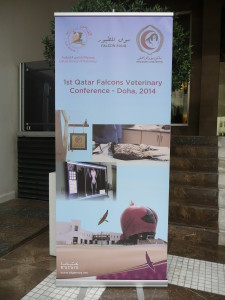 In January, Richard was invited to speak at a conference titled 'Veterinary Medicine for Falconry Century' in Doha, Qatar. This event was a collaboration between the International in the 21st
Association for Falconry and Conservation of Birds of Prey (IAF), The Algannas Society of Qatar which is a cultural as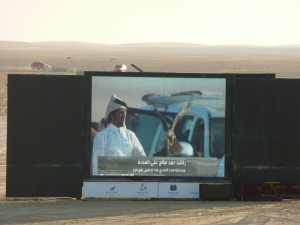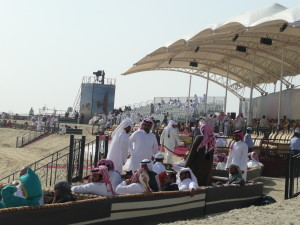 sociation specializing in falconry and The Souq Wakif Falcon Hospital in Doha. It was a weeklong event, bringing together vets, veterinary students, falconers, biologists and raptor breeders from all over the world to exchange ideas and knowledge for the benefit of falconry, raptor conservation and avian medicine.
It also conveniently coincided with the fifth Qatar International Falconry and Hunting Festival, essentially a 'Falcon Olympics' where trained peregrine and saker falcons were timed over set distances. Other events included a competition evaluating the acuity of the falcons eyesight using an automated Houbara Bustard placed 1km away from the falcon and assessing reaction times to its appearance and Saluki racing, a dog traditionally used in Arab falconry. There were also special classes for young falconers and it really was great to see techniques being passed down the generations, keeping the sport and culture of falconry alive.
"The hospitality of our hosts was second to none and as well as a thoroughly enjoyable trip where I was able to catch up with old friends and hopefully contribute in a small way, we were able to exchange information and ideas with not only the veterinary community but also incredibly knowledgeable falconers, breeders and scientists. I would like to thank The Alagannas society and IAF for arranging such a successful and productive meeting and very much look forward to the next one!
International Veterinary Conference and 'Falcon Olympics' in Qatar